Here at Fox Windows & Doors, we are proud of the home improvements we offer. That's why we make sure to empower homeowners every step of the way- providing free, high quality advice alongside our stunning collection of high performance home improvement products. We work with market leading companies like Origin, Ultraframe and Kommerling to bring you our range of home improvement solutions, with 23 years of experience installing trusted home improvement products in your area. 
We understand that no two home improvement projects are the same- and that's why we work to ensure our customers have the best customisation options for their new windows, doors, conservatories, orangeries and extensions. Whether you're looking for a more subdued, classic look or something more daring, we offer a range of colours, hardware and glazing to match. Here, we'd like to address one of the most common questions we get about our range of doors- how do you choose the right hardware?
Door Hardware- Where To Start
Fox Windows & Doors offers an array of customisable door hardware to suit any home or workplace. Our door hardware is designed to add style and finesse to your door, while also improving its performance. Our products are made of high-quality materials and are built to last, ensuring we provide a product that will remain beautiful and functional for years to come. Our range includes a stunning range of hardware, available in a number of customisable colours. We also offer multiple finishes and frame colours, allowing all our customers to have a truly bespoke customization experience. Whether you are looking for classic or modern door hardware, Fox Windows & Doors has something for everyone.
When we discuss door hardware, we're talking about all the furnishings and fixings for your door- including hinges, brackets, handles and locks. We also install a range of accessories- things like letter plates, knockers and door viewers. Our bespoke range of doors are made with a variety of hardware and accessories, making them perfect for any property, whether modern or traditional. Our options are also available in a range of colours- gold and silver for a classic finish, or for a modern touch, we also carry a modern black finish.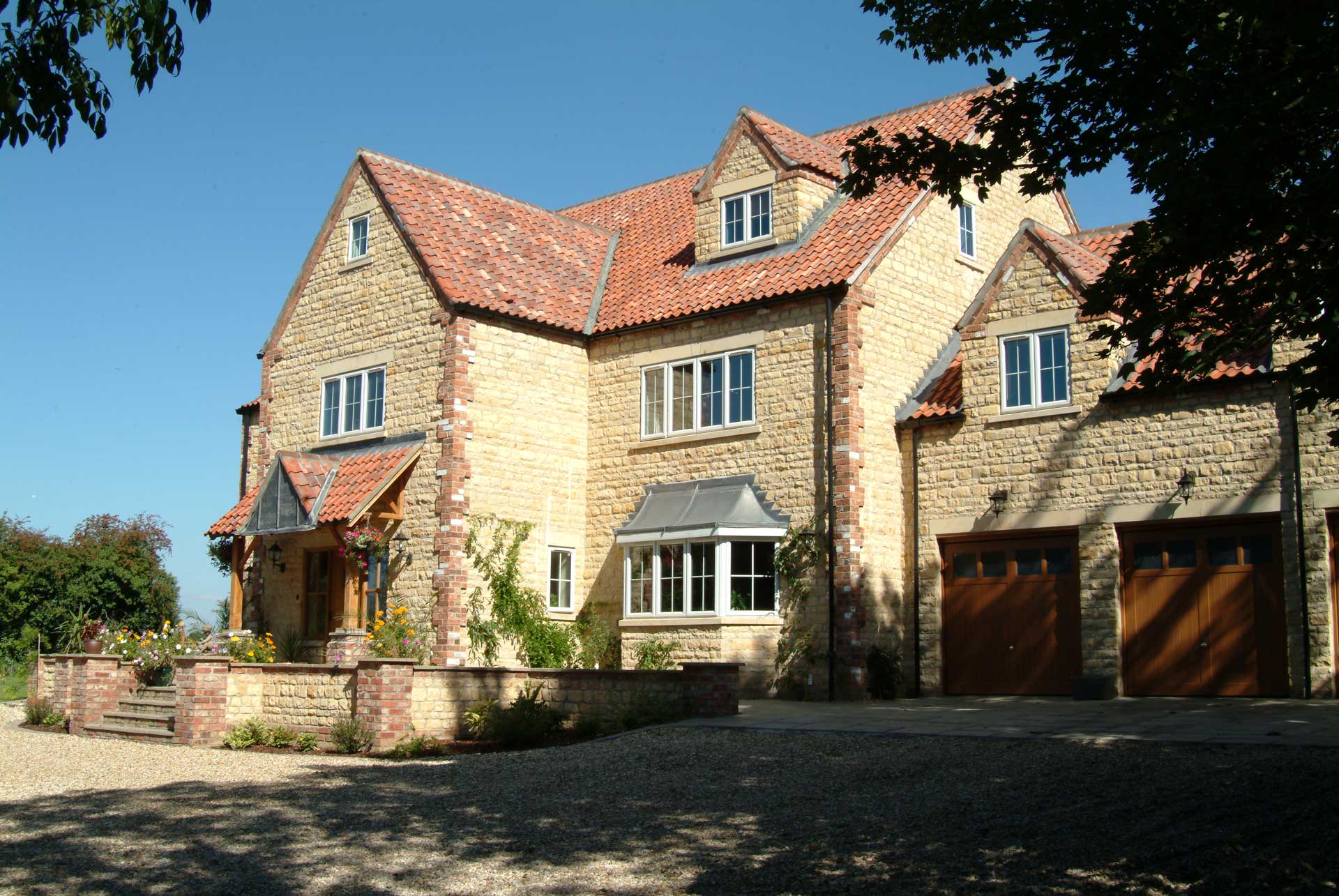 How To Choose Hardware For Your Door
When choosing what hardware and accessories to install in a new door, you'll want to consider both aesthetic and practical factors. First, consider the aesthetic of both the door and the rest of the interior space to choose the right material, colour, and hardware that matches the style of your home. For example, antique gold hinges may be a better fit in an older home than modern chrome ones. If you're unsure of what designs will best fit your home, installation companies would be more than happy to help you find the perfect fit for your property. 
Take into account what kind of functions you would like your new door to have. Think about what type of handle or lock you're looking for, and what kind of security features might be important to include- including whether to include a letterbox. Taking all these considerations into account when choosing your new door hardware and accessories will ensure an attractive, functional, and long lasting install.
When you think about your new door, what springs to mind? This is often a good starting place when it comes to thinking about hardware and accessories. For example, if you value your privacy but still want to view who's outside your home, you might consider adding a door viewer. If you value a classic, traditional style, you might opt for an ornamental door knocker. You might want to include a letterbox- or not! The choices are really up to you.
What Finishes Should I Choose?
When you think about the hardware and accessories featured in your door, you also need to think about their finishes. We offer black, gold and silver finishes, flawlessly complimenting any style of decor. If your property is more traditional, you might want to add some ornamental gold hardware- whereas, if your home is more modern, you might opt for minimalist silver or black hardware options. With Fox Windows & Doors, the choice is yours!
A good installation company will run through the options available with you, helping you to make the decision that's best for your home. Often, information about the colour and hardware options are in the product brochures the installers have available- but if not, don't be afraid to ask for more information! A visit to a showroom might also help you to decide on the style of door that works best for your home. Contact your installation company for more information.  
Get Started With Fox Windows & Doors Today. 
Looking for a bespoke range of windows, doors, conservatories, orangeries, extensions or replacement roofs? We've got you covered here at Fox Windows & Doors. We install an array of stylish home improvements across the region, with honest sales, high quality products and immaculate customer service you won't soon forget. 
Contact Fox Windows & Doors today to get started on your home improvement project! We'd love to work with you. Give us a call on 01926754044, or email us at info@foxwindowsanddoors.com. We look forward to hearing from you!
Categories: Fox Windows & Doors
Tags: Energy Saving, Home Improvement, Money Saving, triple glazing