Window Buying Guide
New windows are a large investment in your home, and you want to ensure that you are purchasing the right windows for the right price. The key considerations prior to making your decision should include:
 UPVC, Timber or Aluminium Windows – what is the best option, and why?
 Window Style – Why does this matter?
 Window Pricing – Why is there such a difference in price on what seems like a similar product?
 Window Installation – What Guarantees do my windows have?
 Planning Permission and Building Regulations – Do I need to worry about it?
Keep reading to find out more.
What material shall I order my Windows in? upvc, aluminium or timber?
u-pvc is by far the most popular material used within both replacement windows or windows for new build. Upvc offers high efficiency and low maintenance with affordability. Timber windows have become less popular over the years due to the maintenance required and they are much more expensive than upvc. As a result, the pvc flush casement has now become popular. When selected in a coloured woodgrain foil, the upvc flush casement window really can give the impression of traditional timber but at a fraction of the cost. Select flush casement in our windows page here to see more. We also offer timberlook sliding sash windows, which look that realistic that the local authority has agreed for them to be used in conservation areas and listed buildings alike. Please also click here to learn about the different timber effect windows we offer, whether this be with mechanical timber-look sqaure joints or seamless "graf" welded joints. Aluminium windows are renowned for their contemporary look and offer uniformity, in terms of them not expanding or contracting with differing temperatures throughout the year. They tend not be as energy efficient as their upvc equivalent. However, both our Origin Aluminium windows and our Steel Look Aluminium windows meet the latest u-values or Window Energy Ratings to conform with the latest Building Regulation requirements.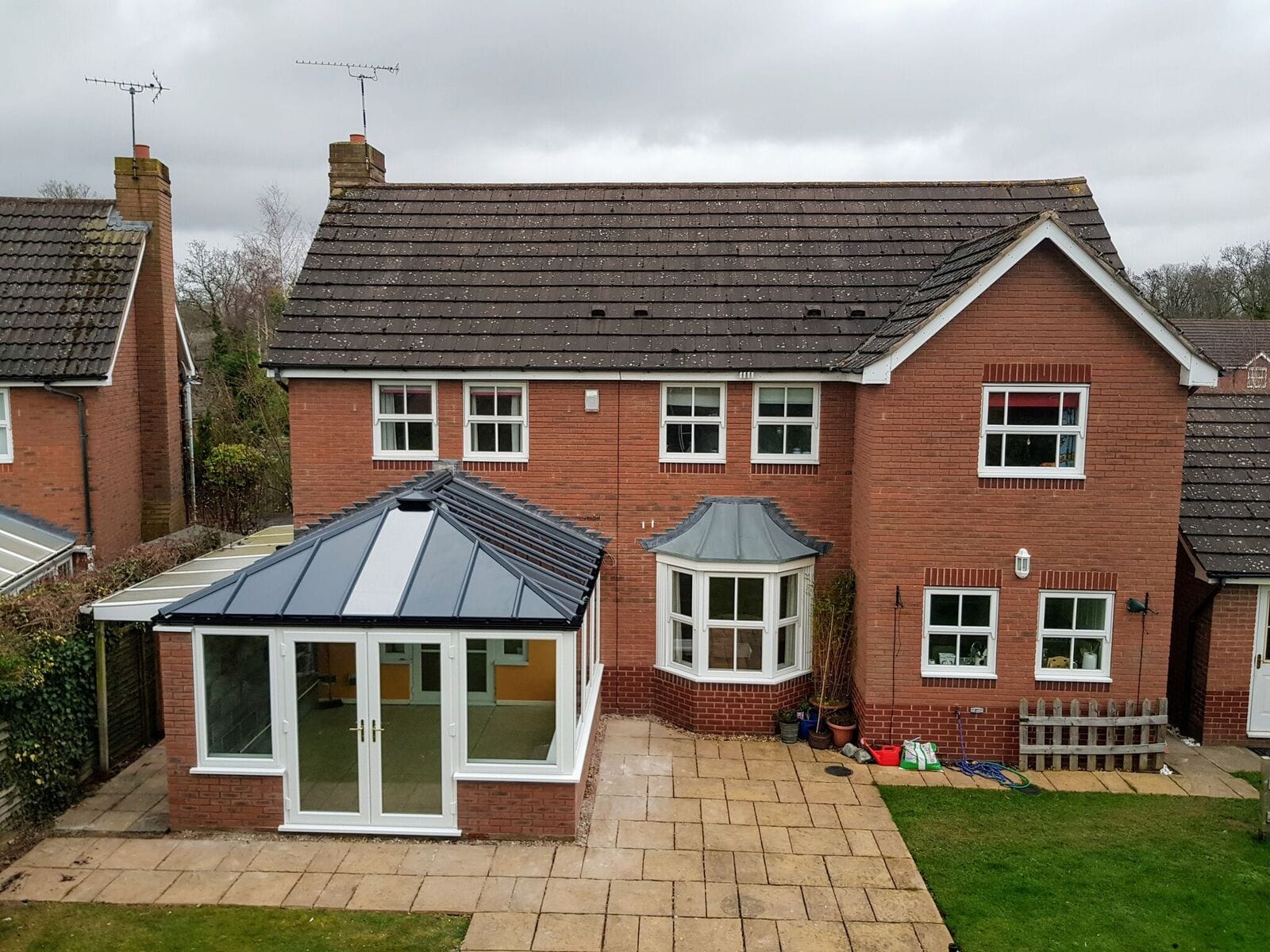 Choosing your Window Styles
The style of window that you choose can really make a difference to the look and feel of your home. It also has an important impact on the functionality of your home. See here for our Guide to Window Styles.
Choosing the Glazing within your windows
The glass you select within our window range have a massive impact on the energy efficiency and look of your windows when replacing them. Click here for more details on the options available to you, and the impact that each glazing option has.
How much should my windows cost?
We would recommend that you get at least three quotes for your supply and fit windows. You will notice that there is usually a big difference in what different companies will charge.
Certain window installation companies will use certain "close on the day" hard pressure sales tactics to win business prior to the consumer can receive comparison quotes. At Fox Windows, we operate in a friendly, consultative way, without the hard-sell tactics that others still use. Our aim is to provide the very best quality windows and doors in Warwickshire, Leicestershire, Northamptonshire, Oxfat the very best prices. For more detail
on how we achieve this, our window and door price guide can be found here.
Window Installation and what Guarantees do my windows have?
We cover this subject in more detail in our window and door price guide, but in essence, you will want to achieve a balance between the cost of your window installation and having a comprehensive guarantee that is worth the paper it is written on. There will be many supply and fit window and door companies that offer guarantees but they do not back this up with any aftersales service by ignoring your request for a window repair. There will also be owners who may have a history of closing window installation companies down every two or three years to avoid having to legally comply with the terms of the guarantee on the installation!
Given our history within the window and door market, our philosophy at Fox Windows is simple:
All of our double or triple glazed windows, front and back doors (this includes both French doors and sliding patio doors), aluminium bifold doors and composite front and back doors come with a full 10 year guarantee. We have an unblemished trading record meaning that we will be around for the long-term to satisfy any guarantees attached to the window or door you buy from us. As we are a supply and fit only window and door company, you will find that the cost of a full technical survey, installation and supply and fit guarantees are all included. As a FENSA registered company, you will also receive a FENSA certificate to ensure that your installation complies with building regulations, which it will given that we are part of a
"Competent Person Scheme".
See our reviews to see what our customers truly think.
Do I need Planning Permission for the new windows in my house?
Window replacement does not normally require planning permission, however if the property is in a conservation area or is listed then you will want to check with your local planning office. You will be able to find your local planning office here
If you are in a listed building or conservation area, the planning office will want to see that the replacement windows are of a similar appearance to those previously installed in the property.
Please note that if you replacing a bay window, this will be treated as an extension and may require planning permission. Also, if new windows are being installed in an upper-floor side elevation, they must contain glass that includes an obscure pattern and non-opening, unless the opening parts of the window are more than 1.7 metres above floor level.
What do I need to be aware of with regards to building regulations when replacing the windows in my house?
Replacement windows will always need to comply with current building regulations. When considering building regulations for windows, you will need to consider:
– Energy Efficiency – As discussed previously in this guide, the replacement windows must achieve a minimum Window Energy Rating of "B" to comply. Our double glazed windows are "A" Rated as standard and our triple glazed windows are "A+" as standard.
– Safety Glass – To comply with Building Regulations, toughened or laminated glass must be used in windows that are in any way below 800mm (80c) from finished floor level, 300mm (30cm) or less from a door and any door up to 1500mm (150cm) from floor level. For more information, please find see our guide to window styles and glass options and also our Guide to New Build windows, PAS24, Secured by Design and Document Q.
– Ventilation – Areas that suffer from excess condensation, such as kitchens or bathrooms will require additional ventilation. For example, trickle vents or night vents for windows may wish to be considered. However, new building regulation requirements now stipulate that all habitable rooms now require a means of ventilation, so if you do not have mechanical ventilation, such as extraction fan, then we will need to include these within the design of your windows.
– Using Egress Windows as a Means of escape – When replacing a window, the opening should be at least the same size as the window that it is replacing. This is to ensure that potential for escape is at least as good before the replacement window was installed. Only one window per room is required.
If the window you are replacing is on the first floor has not historically been used as an escape (or egress) window, you may wish to replace this with one that is by taking into the criteria advised by the Part "B" (Fire Safety) of the Building Regulations:
Width and Height – Either of these are not to be any less than 450mm
Clear Openable Area – No less than 0.33m²
Height from Floor Level – The bottom of the openable area should be no more than 1100mm above the floor area.
Contact Us
We hope that you have found this guide useful. If you require any further information, please feel free to contact us on 01926 754044 to request a free, no obligation quote, or feel free to visit our showroom in Stoneleigh Park, situated between Leamington Spa and Kenilworth.
Categories: Fox Windows & Doors
Tags: energy-efficient windows, Fox Windows & Doors, Premium Windows, Window buying guide