Triple Track Sliding Doors from Fox Windows & Doors
At Fox Windows and Doors, we offer all of our customers in Kenilworth, Leamington Spa, Warwickshire, Stratford Upon Avon, Rugby and the surrounding areas with a range of incredible triple track sliding doors
Origin sliding doors operate on a triple track, meaning it's incredibly easy to control the opening and closure of the profiles. The frames offer a sleek and slim aesthetic that not only provides a contemporary style for your home but also allows you to benefit from enhanced natural light allowance that creates a beautifully bright space you can enjoy all year round.
To find out more about the exceptional range of features and benefits our new triple track sliding doors have to offer, keep on reading.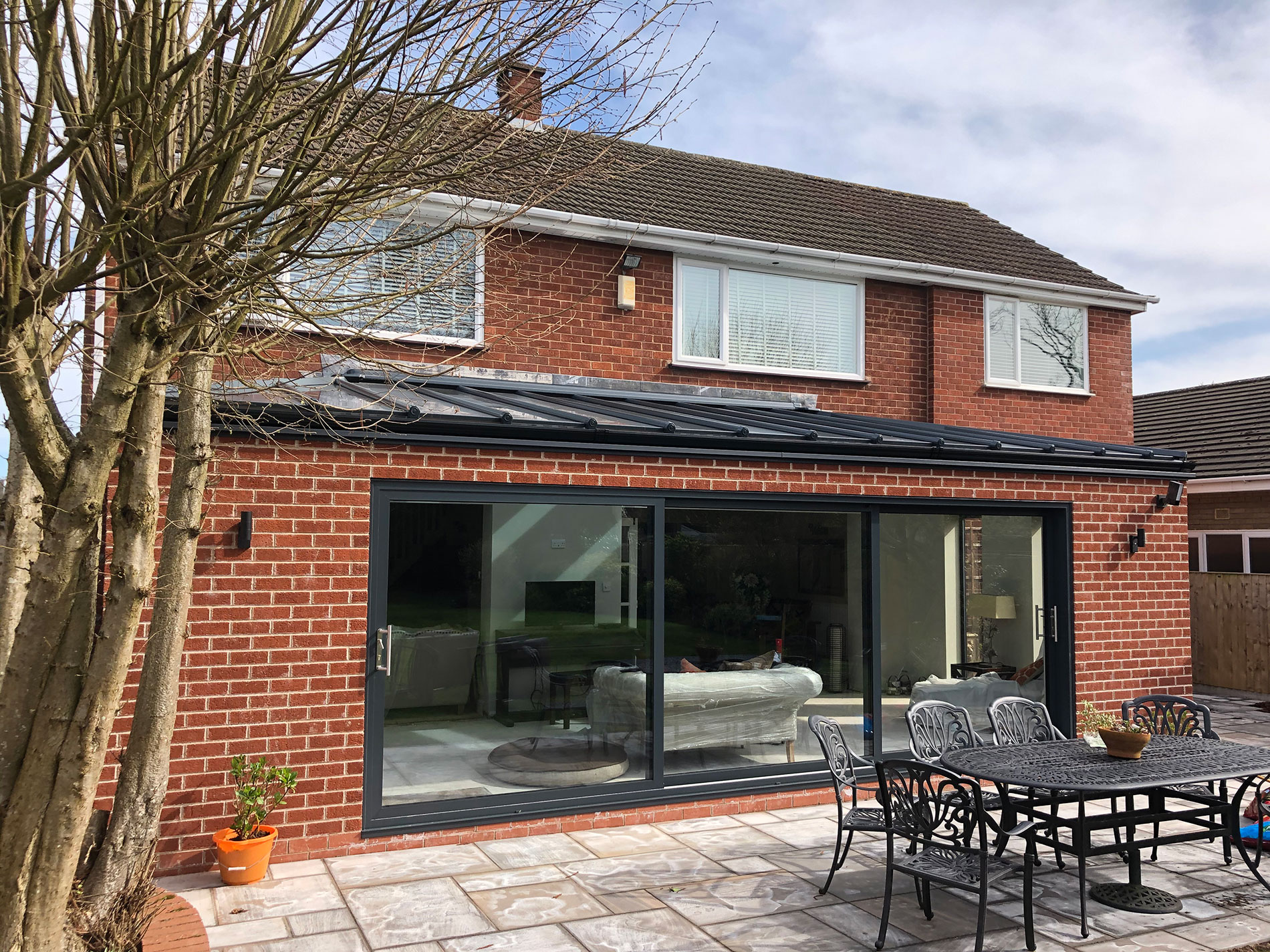 Why Choose Origin Triple Track Sliding Doors?
There are many reasons as to why Origin sliding doors are the perfect home improvement. Not only are they manufactured by leading brand Origin, but they have been designed carefully to provide you and your home with a durable and cost effective solution.
They have been manufactured using precision engineered aluminium that is lightweight, yet inherently robust. This allows the frame to offer exceptional standards of durability, whilst the lightweight frame means the frames can be ultra slim, unlike uPVC frames which appear more bulky.
Boasting U-values as low as 1.2, the triple track sliding doors will keep your property performing efficiently for longer. You won't have to worry about expensive heating bills, as the amount of energy you consume will be reduced.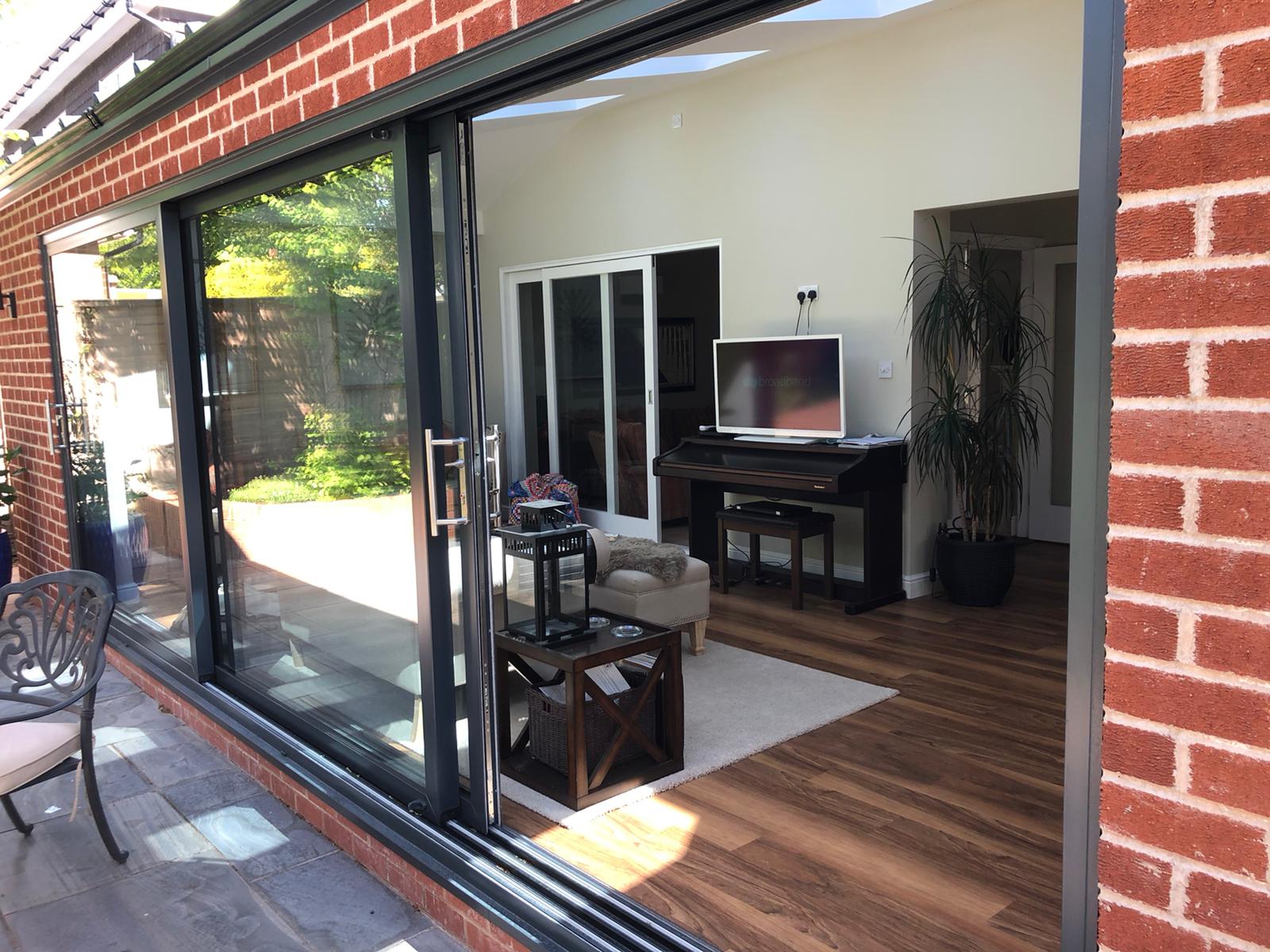 Benefits of New Triple Track Sliding Doors
To give you ultimate peace of mind that your new Origin sliding doors are the right choice for your home, they come equipped with 6 point locking mechanisms. This helps to provide unrivalled standards of security that will keep you safe and secure year after year. They have also been tested to achieve PAS 24:2016.
Due to the lightweight and slim frame, your new triple track sliding doors can have large scale windows installed within those frames. This will, therefore, allow you to benefit from enhanced natural light allowance which will leave your home with a great amount of natural light flooding the space all year long.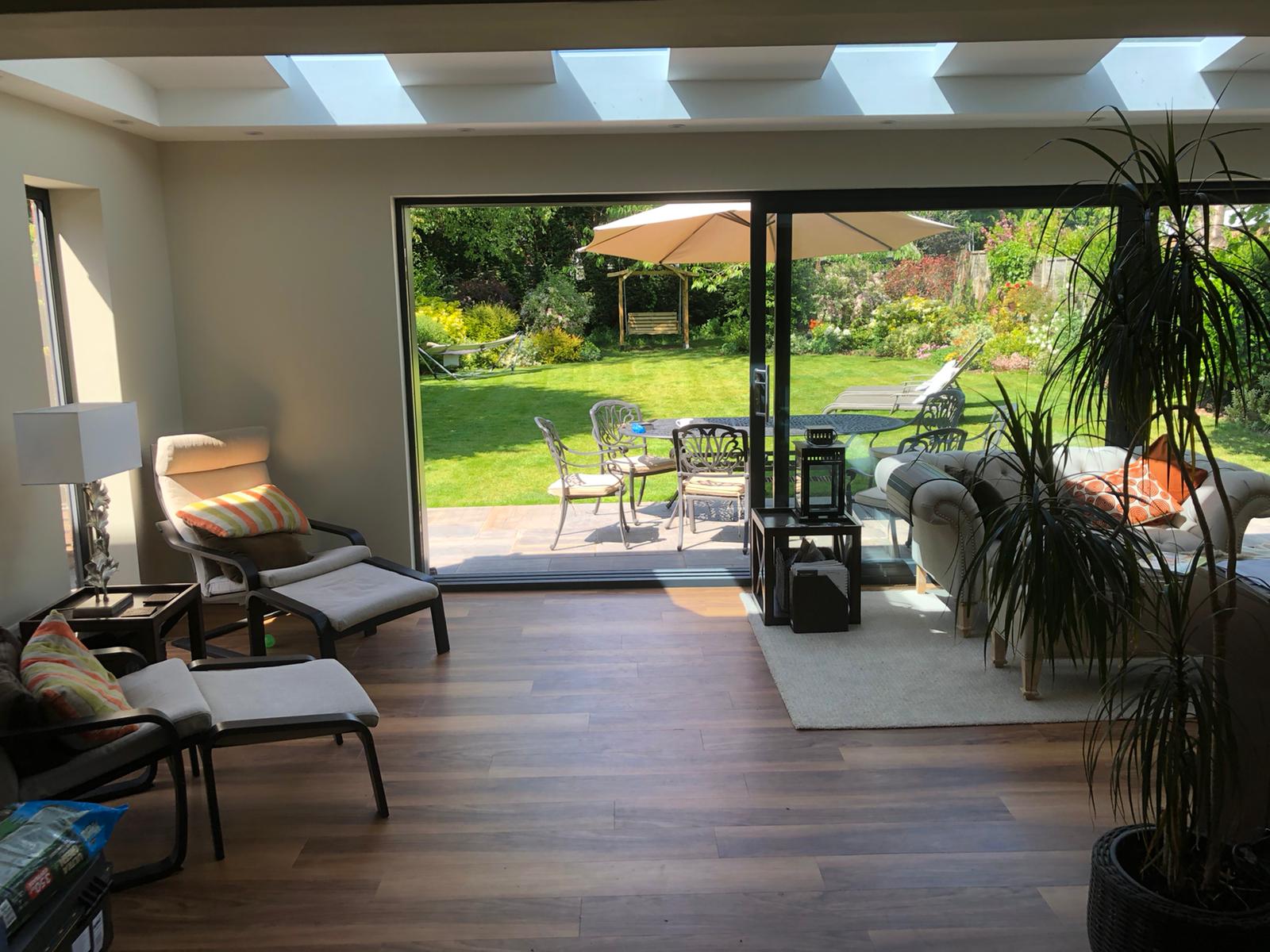 Triple Track Sliding Doors Tailored to You
When choosing the right sliding doors for your home, you want the design of it to reflect your style and also match the existing architecture. With our Origin triple track sliding doors, you can choose from over 150 RAL colours, allowing you to design a bespoke aluminium patio door that is as bold or as subdued as you desire.
Not only can you change the colour, but our team can also provide you with a selection of bespoke sliding door hardware and accessories. This allows you to match even the smallest details like handles and hinges to the existing window and door profiles within your Kenilworth home.
We have a clever online design tool that allows you to design your bespoke aluminium sliding doors, turning your designs into a reality. Not only can you see what your new triple track sliding doors will look like, but you can also see a tailored price.
Triple Track Sliding Doors Projects
Want to know what our triple track sliding doors in Kenilworth look like? Take a look at our recent home extension upgrade in Coventry. Our expert team have been able to install these excellent sliding doors, adding luxury appeal to this modern style extension.
If you'd like to create a home extension like this or upgrade the existing doors within your home, enquire today with Fox and we can help you design a brand new set of triple track sliding doors.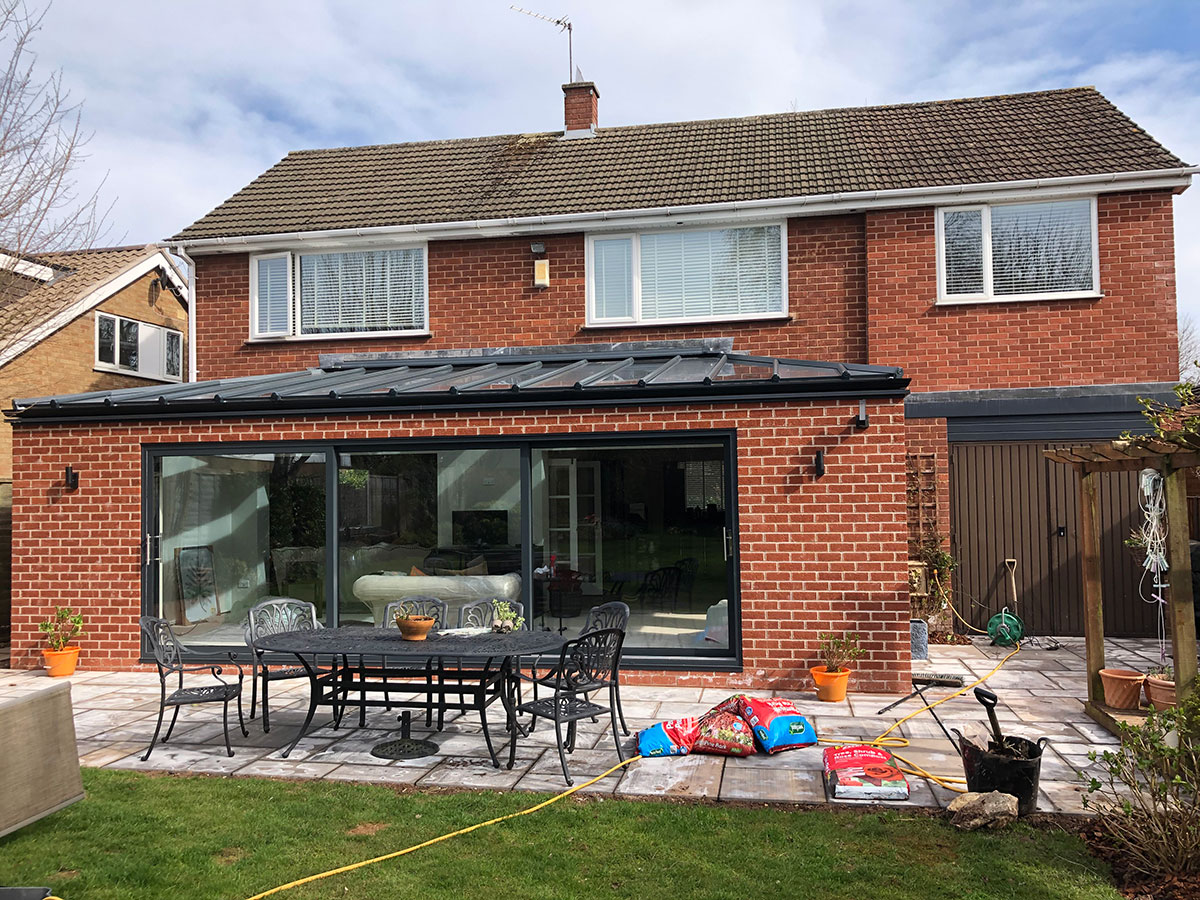 Origin Triple Track Sliding Doors Prices, Kenilworth
If you would like to know about how much our Origin sliding doors cost, then get in touch with our team today. We offer an incredible collection of new triple track sliding doors that have been designed to combine modern design with exceptional performance.
Test out our online quote engine, and you can get a personalised price based on your project requirements. If you would prefer to speak with a member of our team, then you can also give us a call on 01926 754044 or fill in our online contact form.
Categories: Triple Track Sliding Doors
Tags: Aluminium Doors, New Triple Track Sliding Doors, Sliding Doors