This is a great example of how you can totally change the look of your conservatory with a very simple design change. Our customer in The Cotswolds was not happy with the look of her conservatory and the usability. It was already open into the house from the previous owners and was basically too cold in the winter.
Product:
Location:
Brand:
Conservatory & Doors
Cotswolds
Ultraframe & Origin
Conservatory Installation The Cotswolds
The changes look major but are actually quite subtle. We have simply added brick pillars on the left and right sides at the  front and removed the dwarf wall in the middle. This has separated the window and French Doors and made it look much more like an extension and not a conservatory.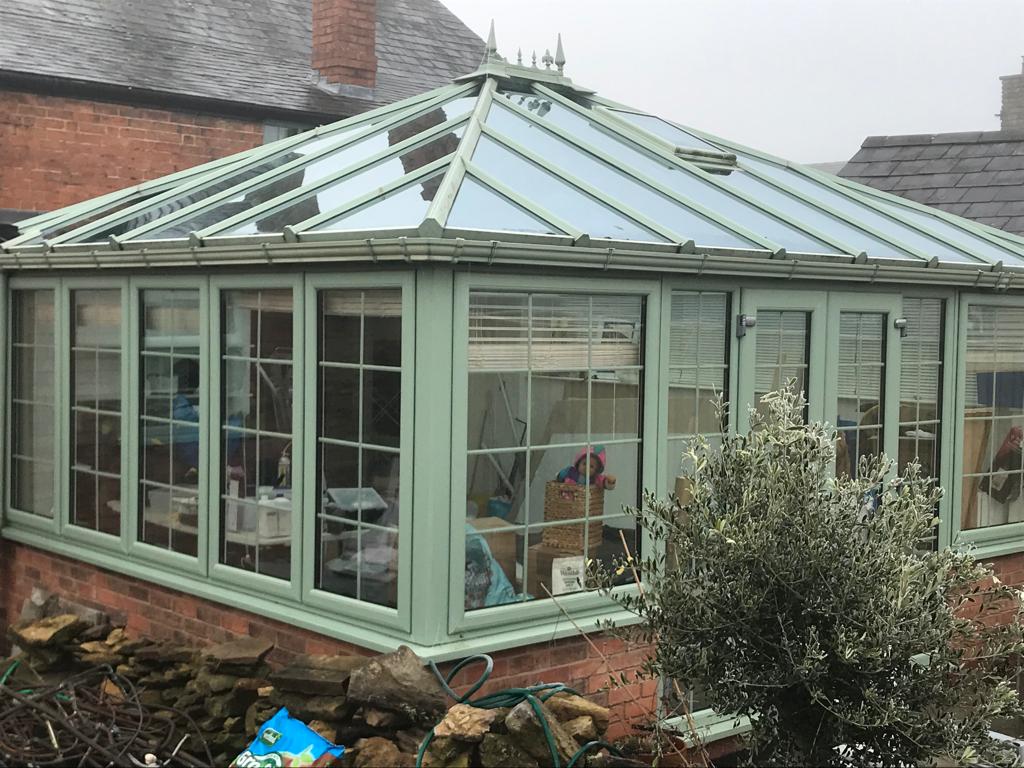 If you wish to add additional brick work to your conservatory then the building inspector will ask that you dig a pilot hole to check the depth of the foundation.
We have installed aluminium windows and doors in anthracite grey. We have installed Origin Flush (Ow80) window and an Origin OB72 French Door and side panels in Anthracite Grey colour. The French doors will fold back on the side lights and stay in place on magnets. Origin products come with a 20 year manufacturer's guarantee.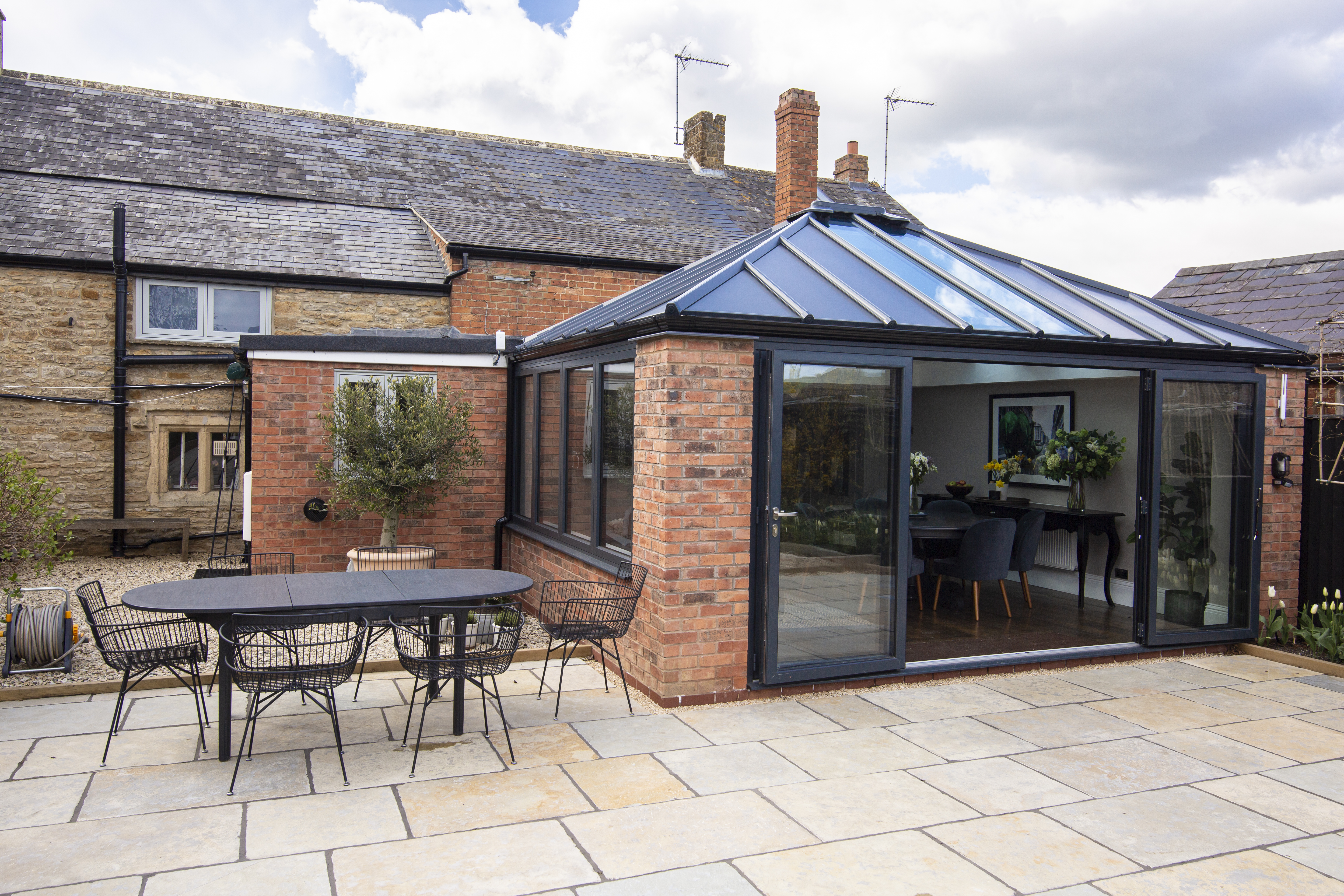 We have installed a hybrid roof (part solid part glass.. This is the  LivinROOF from Ultraframe. This is the lightest roof on the market which passess modern building regulation requirements. The beauty of this roof is the  overall look and how the glazed shaped elements sit within the roof. The glazed layout pattern internally creates quite a striking, modern contemporary look. You can choose exactly where you want the glazed areas.We produce a CAD drawing for each design we do. It does not have to be symmetrical, you can have the light coming into the area of the room you need it to be.
Our customer is extremely pleased with their conservatory transformation. Why not transform yours?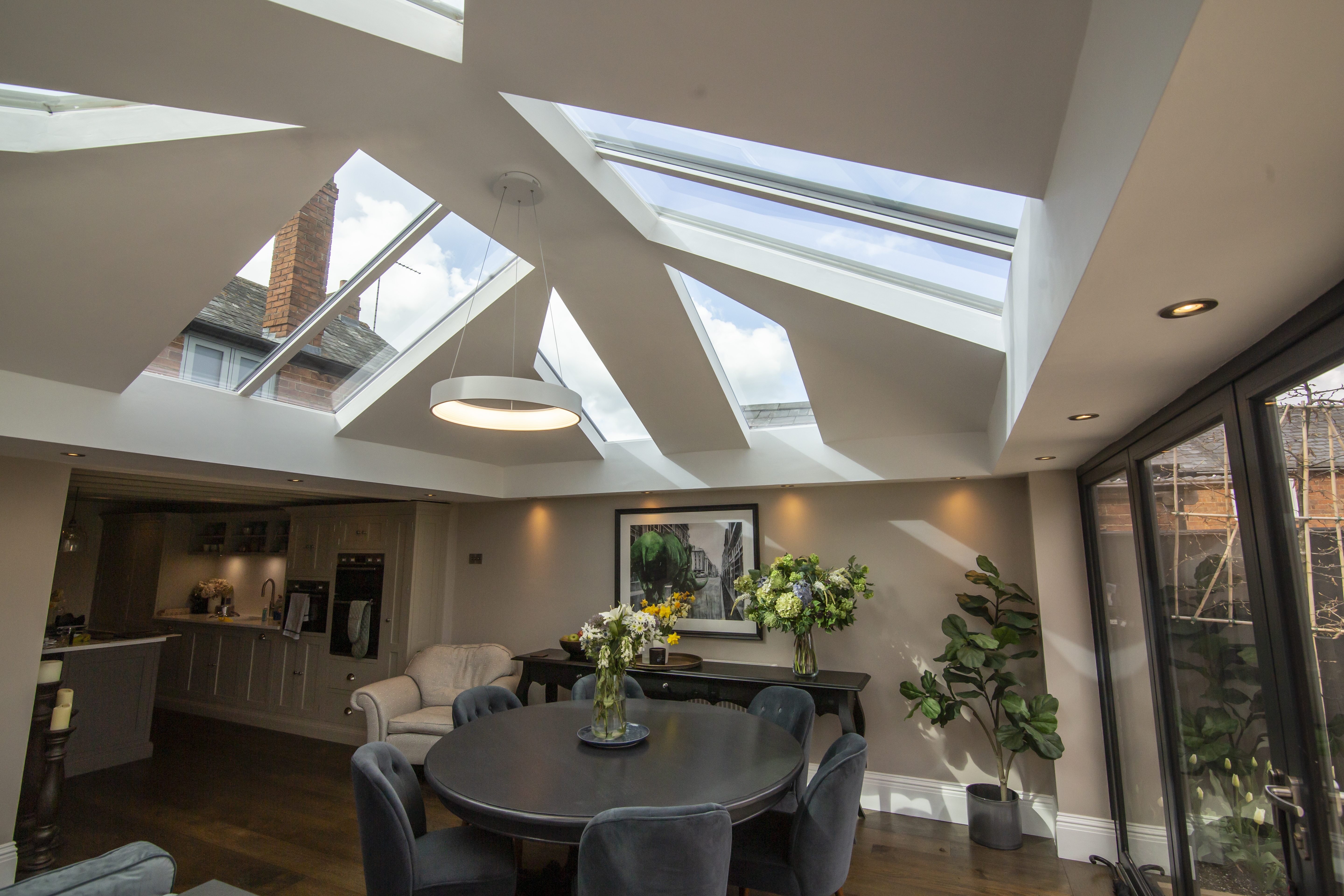 Origin Windows & Doors Prices, Cotswolds
Our clients are delighted with the outcome of their most recent project. Perfectly matching their exact requirements. Contact Fox Windows and Doors right away if you have any concerns about our window and door renovations or how much an installation like this might cost. Alternatively, why not keep looking through the gallery below to see more if you enjoy this style and need more inspiration?
Click on an image to enlarge