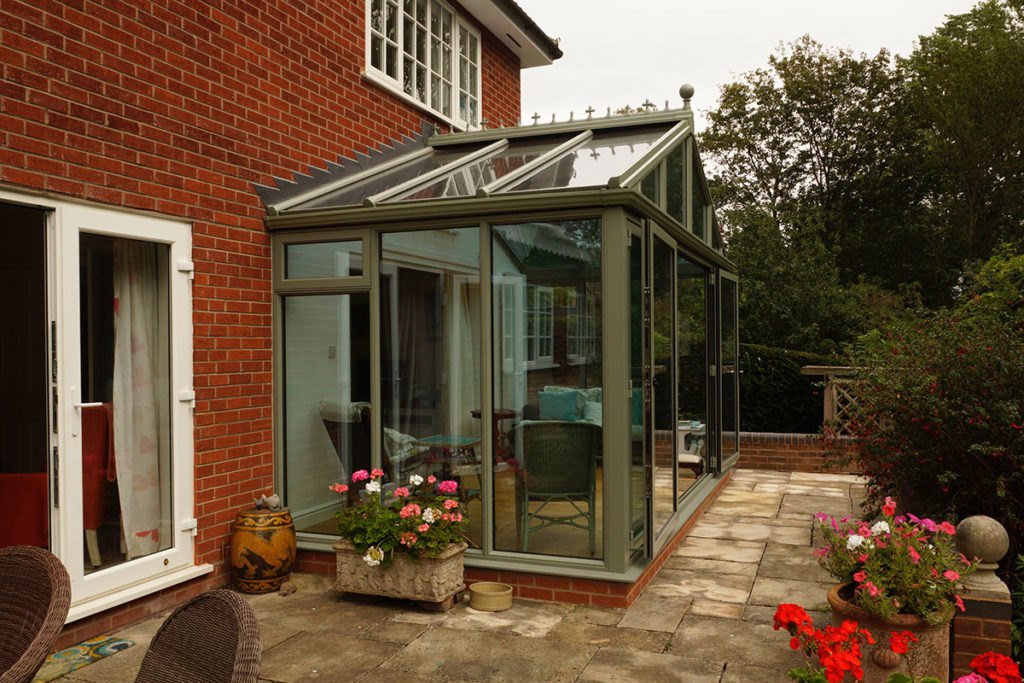 Our clients are incredibly happy with their brand new conservatory extension. They were after a modern style conservatory that would give them more space. They gave us a detailed idea of what they wanted, allowing us to create this beautiful extension for their Warwickshire home.
Product:
Location:
Brand:
Conservatory Replacement
Warwickshire
Ultraframe
Modern Conservatory Fitted in Warwickshire
The clients in Warwickshire were looking for a brand new conservatory. They wanted to extend their property and create a modern space that they could comfortably use throughout the year. Their existing conservatory was small and looking a little tired, so they chose us to help them to help bring their conservatory designs to life.
They opted for a glass to floor style conservatory that featured great expanses of glazing and slimline French doors. Looking at their old conservatory, you can see that space was limited, and the conservatory extension looked outdated. They needed an upgrade and to expand.
Featuring a Gable style glass roof, the conservatory allows light to fill the space at all angles. This helps to improve light transmission and helps keep the room brighter and lighter for longer.
Coloured on a light green shade, the conservatory fits perfectly into its surroundings and matches the foliage surrounding it. As you can see from the imagery, our clients are now able to enjoy a spacious new living area, that allows them to view almost seamless views of their Warwickshire garden surroundings.
If you would like to learn more about this project, as well as all the other products and services we have to offer, then please don't hesitate to contact our friendly team today.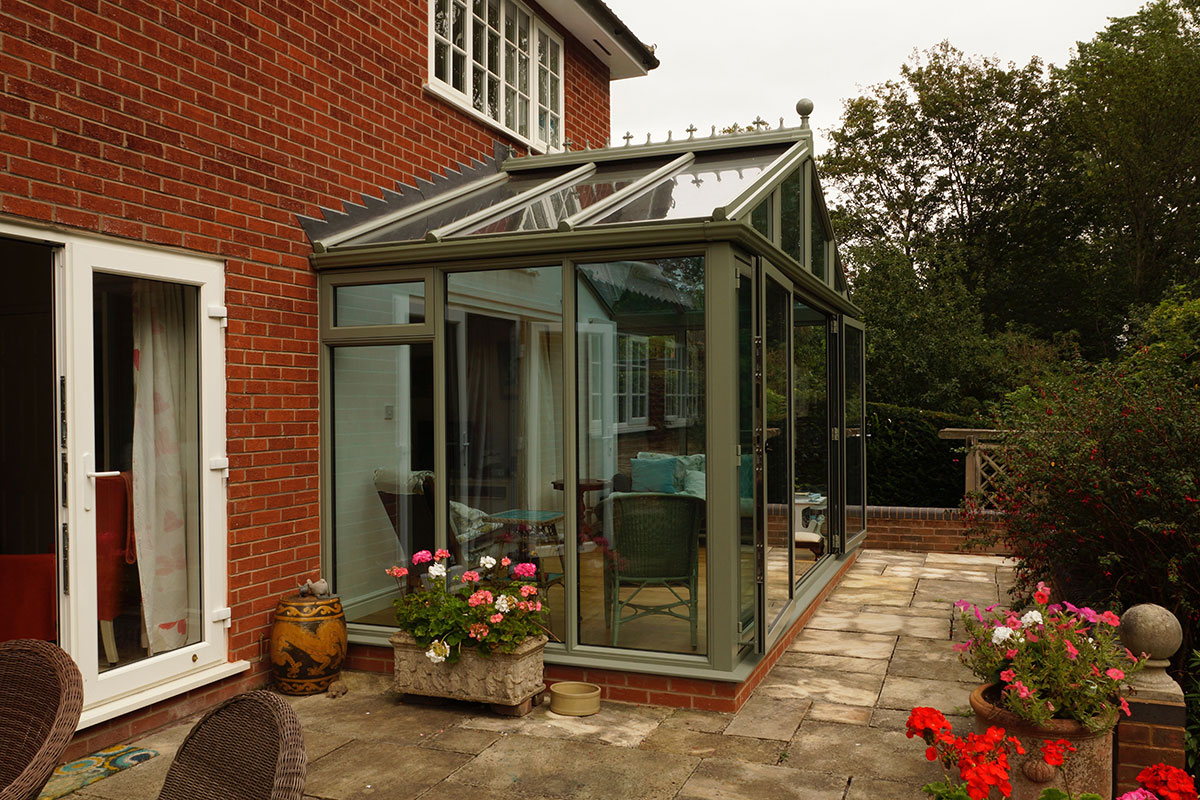 Benefits of Choosing a Glass Conservatory
There are many reasons as to why replacing your conservatory is a good thing. Older conservatories can often wear down over time, which can affect the overall performance. This means your conservatory may be more prone to damage and less efficient.
Reasons to invest in a new conservatory include better functionality. With any of our conservatory replacements, you can enjoy better thermal efficiency, which will help to keep your conservatory warmer in the winter and cooler in the summer. As well as this, the frames are manufactured using robust and sturdy materials, so they are less like to experience any great damage from any adverse weather.
Not only will a new conservatory greatly improve the performance and increase the value of your home, but it will provide your property with a more modern and newer appearance. We offer a range of conservatory styles including our conservatory extensions, Performance conservatories and Classic conservatory styles.
We can even supply you with a range of roofing options including tiled roofs, glass roofs and solid conservatory roofs. It all depends on what design you're after. Our roof replacements can be designed to suit a range of conservatory shapes, so whether you're after a Victorian or lean to shaped conservatory, we can help.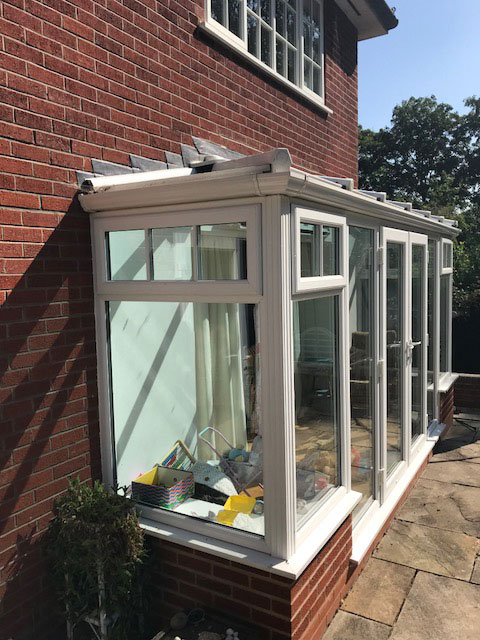 Conservatory Replacement Prices, Warwickshire
So if you would like to replace your conservatory and have found inspiration from this project, then get in touch with the Fox team today and we can provide you with a range of conservatory styles at affordable prices.
We offer free online quotes, so why don't you submit a quote today and we can provide you with personalised prices based on your exact project requirements. All you need to do is submit your details and you'll be provided with a price.
Call us on 01926 754044 if you have any additional questions. You can also send us a message via our online form. We look forward to hearing from you.
Click on an image to enlarge