Mr and Mrs Pritchard are really pleased with their home improvement project. Opting for Origin Aluminium Flush Casement Windows, an Origin Aluminium Front, completed with replacement fascias, soffits, and cladding.
Transforming their Leamington Spa property with high-performing Origin Aluminium products will mean they will enjoy incredible thermal efficiency, home security and weatherproofing for years to come.
Product:
Location:
Brand:
Aluminium Windows and Door Installation
Leamington Spa
Origin
Aluminium Windows and Door Installation Leamington Spa
These homeowners in Leamington Spa decided it was time to refresh their property with new windows and doors installed by our expert team at Fox Windows and Doors. For this home improvement, our team installed Origin Aluminium Flush Casement Windows, replacing the older existing wooden profiles and an Origin Aluminium Front Door.
The older brown wooden windows of this property were starting to deteriorate and were looking tired. Our Leamington Spa customers' windows were typical of the era in which the house was built and after years of exposure to the elements, needed to be upgraded. By installing new aluminium flush casement windows, our team were able to not only transform the look of this Lemington Spa property but to significantly improve the performance values of our customers' home.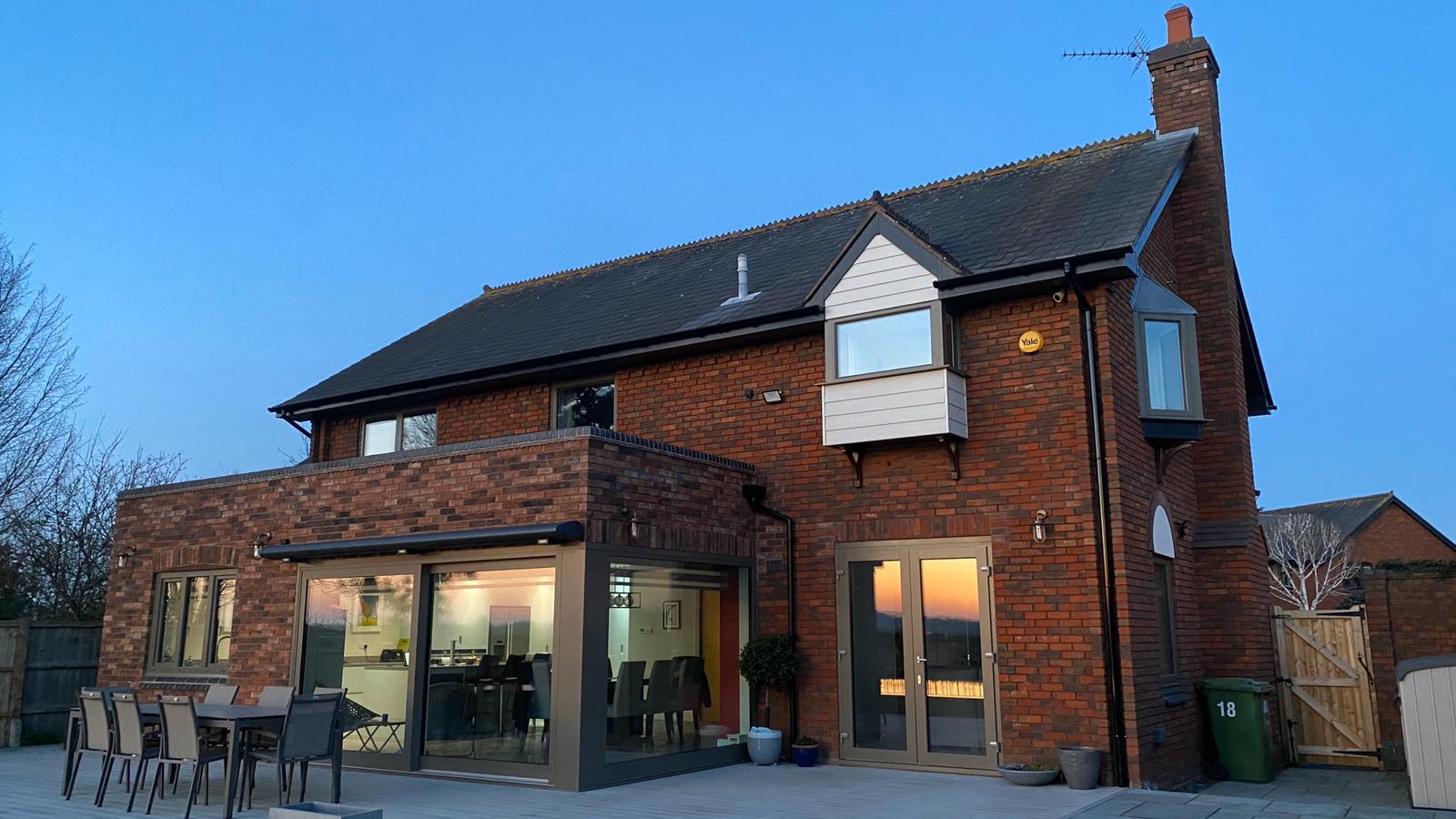 Our Leamington Spa customers opted for Beige Grey (RAL 7006) as the external colour for their new aluminium windows, this choice complemented the existing profiles in their modern home extension. As our customers had taken advantage of our dual colour option, the internal profiles of their new windows are finished in Hipca White. The aluminium windows installed by our team will hugely increase the amount of natural light that our clients will enjoy due to the unique configuration option that they have chosen. This design creates a modern and sleek appearance as the two window panes blend seamlessly into one.
Choosing an Origin Aluminium High-Security Front Door for their property means that these Leamington Spa homeowners will benefit from many years of impressive home security. This range of residential door measures 68mm thick and boasts incredible thermal efficiency.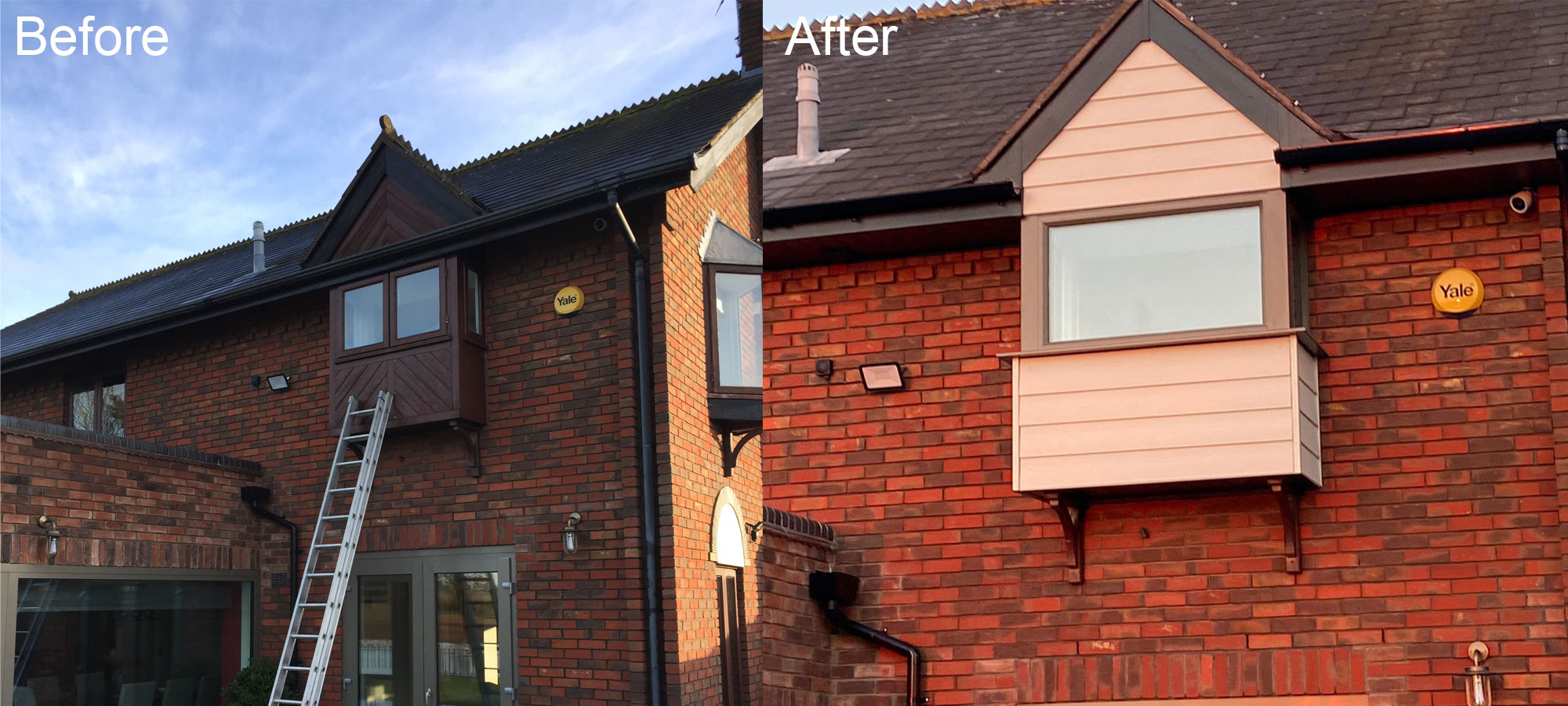 Benefits of Aluminium Flush Casement Windows
Thermal Efficiency
The advanced triple weather seal that comes as standard with our Origin aluminium windows will keep your home comfortable. Your installation will also prevent the ingress of cold air that might under other circumstances cause mold or condensation. Customers will rely less on their central heating to maintain a comfortable temperature within their Leamington Spa home with these windows. In turn, these will mean saving money on energy bills and reducing the carbon footprint of your property.
Weatherproof Designs
Our aluminium windows are watertight and won't let in any rain or draughts. The material used to build your product won't deteriorate even after prolonged exposure to the elements – so you won't need to replace or repair your installation for a very long time. Your purchase will be an investment that also returns value by delivering incredible performance and improving your home's curb appeal. On top of the quality of our aluminium windows, they also come with a 20-year guarantee.
Bespoke Designs
Choose from more than 150 RAL colours and access a portfolio of stunning woodgrain foils that include oak and walnut. A choice of different window furniture, such as handles and hinges, can be used to create those all-important finishing touches. We'll help you with these smaller details to ensure your installation is perfect.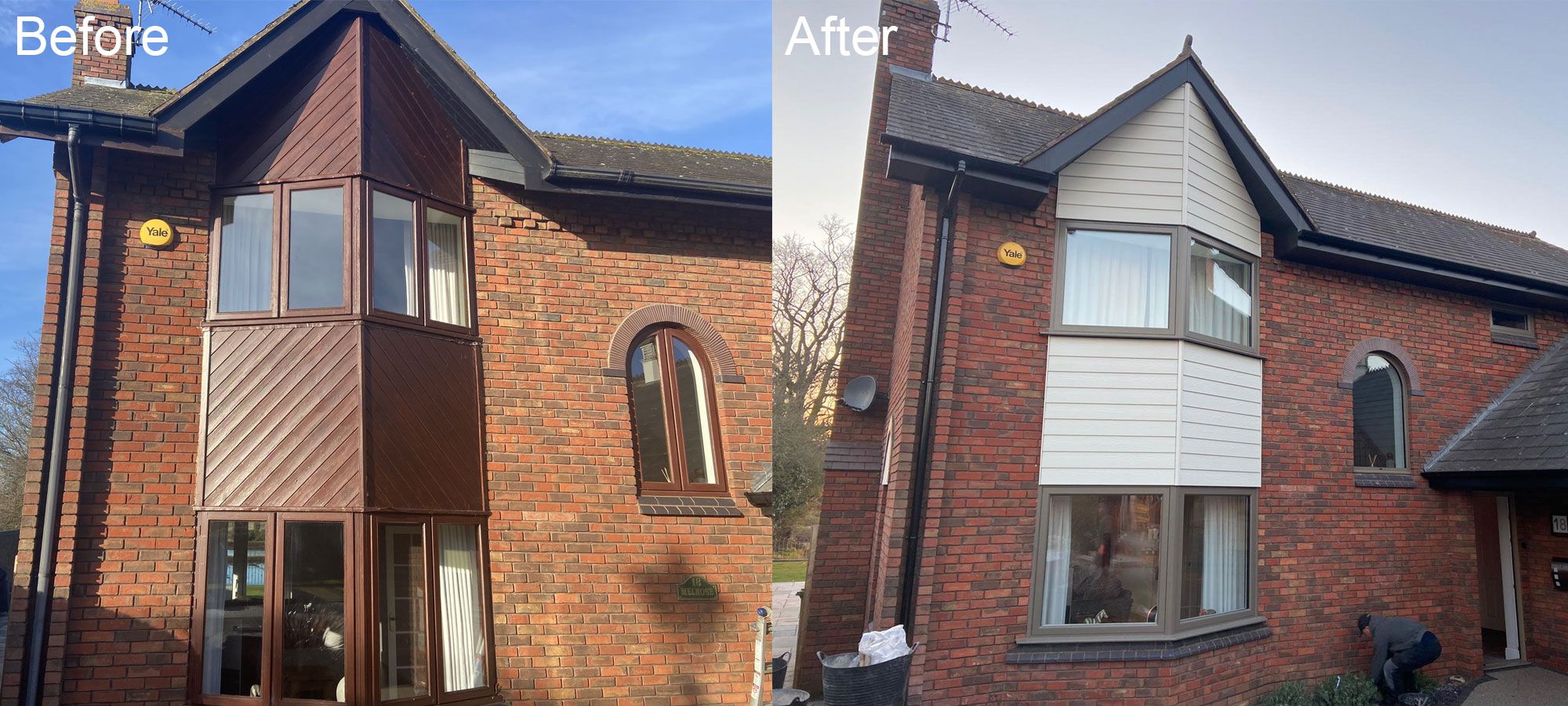 Benefits of Origin Aluminium Front Doors
Impressive Home Security
Origin Front Doors are equipped with a multipoint locking system and come equipped with a 3 Star Diamond cylinder as standard. The cylinder is proven to protect against snapping, picking, drilling, and bumping – offering a proven defence that is second to none. The Origin Front Door comes with specifically designed hinges as standard. These have been engineered to withstand attack, offering little opportunity for even the most determined intruder.
Thermal Efficiency
Combining style with thermal performance, the Origin Front Door has been expertly engineered to optimise energy efficiency. These doors boast an advanced polyamide break, designed to limit heat transfer from the interior to the exterior. In addition, the panel is composed of inner and outer layers of aluminium, along with an ultra-insulating Therminax core. Your Leamington Spa home will remain comfortable, no matter the weather outside.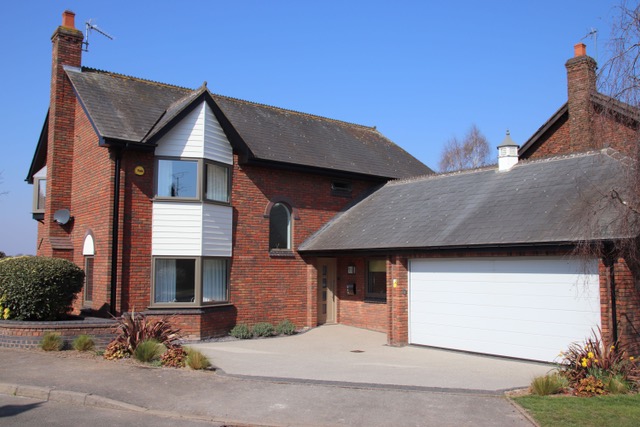 Benefits of Cedral Fibre Cement Boards
To complete this home improvement, our installers replaced all of our customers' fascia, soffit, and cladding. This maintenance-free fibre cement board is manufactured by Marley Cedral and is a great alternative to more traditional cladding. Available in a wide range of colours, our customers opted for a contrasting Cream/White finish that complements the Beige Grey of their aluminium windows
• Fire Resistant
• Low Maintenance
• Thermally Efficient
• Weather Proofed
• Lightweight
Origin Windows & Doors Prices, Leamington Spa
Our clients are over the moon with the outcome of their home improvement project. Perfectly matching their exact requirements. If you have any questions regarding our window and door refurbishments or other double glazing in Leamington Spa, and would like to know how much an installation like this would cost, then contact Fox Windows and Doors today. Alternatively, if you like this style and are looking for further inspiration, why not continue browsing through the below gallery to see more?
Click on an image to enlarge