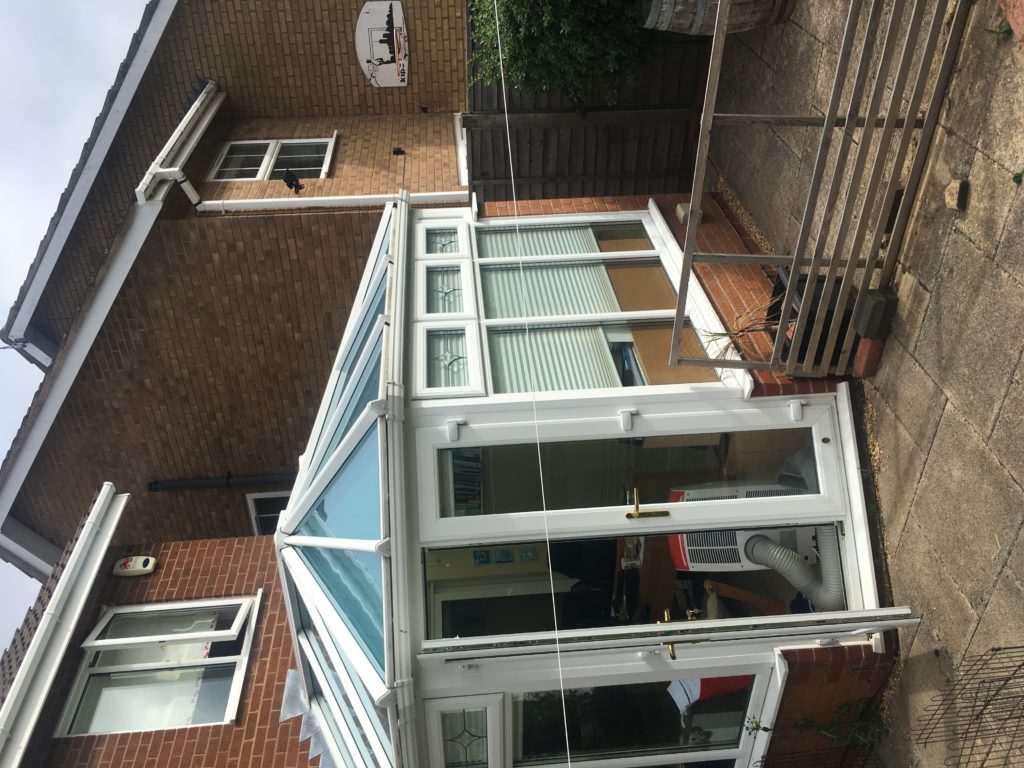 Our clients were truly delighted with their conservatory roof installation. They told us they were grateful to have a space that no longer felt cold and separate from the rest of the home.
Product:
Location:
Brand:
ULTRAROOF380
Fenton
Ultraframe
Conservatory Roof Enhancement
For this project, our clients reached out to Fox Windows as they felt their existing conservatory felt too cold and isolated from the rest of the property. After a short period of discussion, they realized that they needn't replace the entire conservatory and that simply replacing the roof would be a far more cost-effective solution to the problem.
Initially, our clients advised us of their concern that without a total replacement of the extension it may not feel like enough of a change to create the sense of warmth they wanted to create. Fortunately, they changed their mind when we introduced them to Ultraroof and the plethora of modern benefits their design brings to a space.
Our clients are not able to enjoy their upgraded extension once more snd they did not need to break the bank to do so. The below image shows us what the roof looked like originally.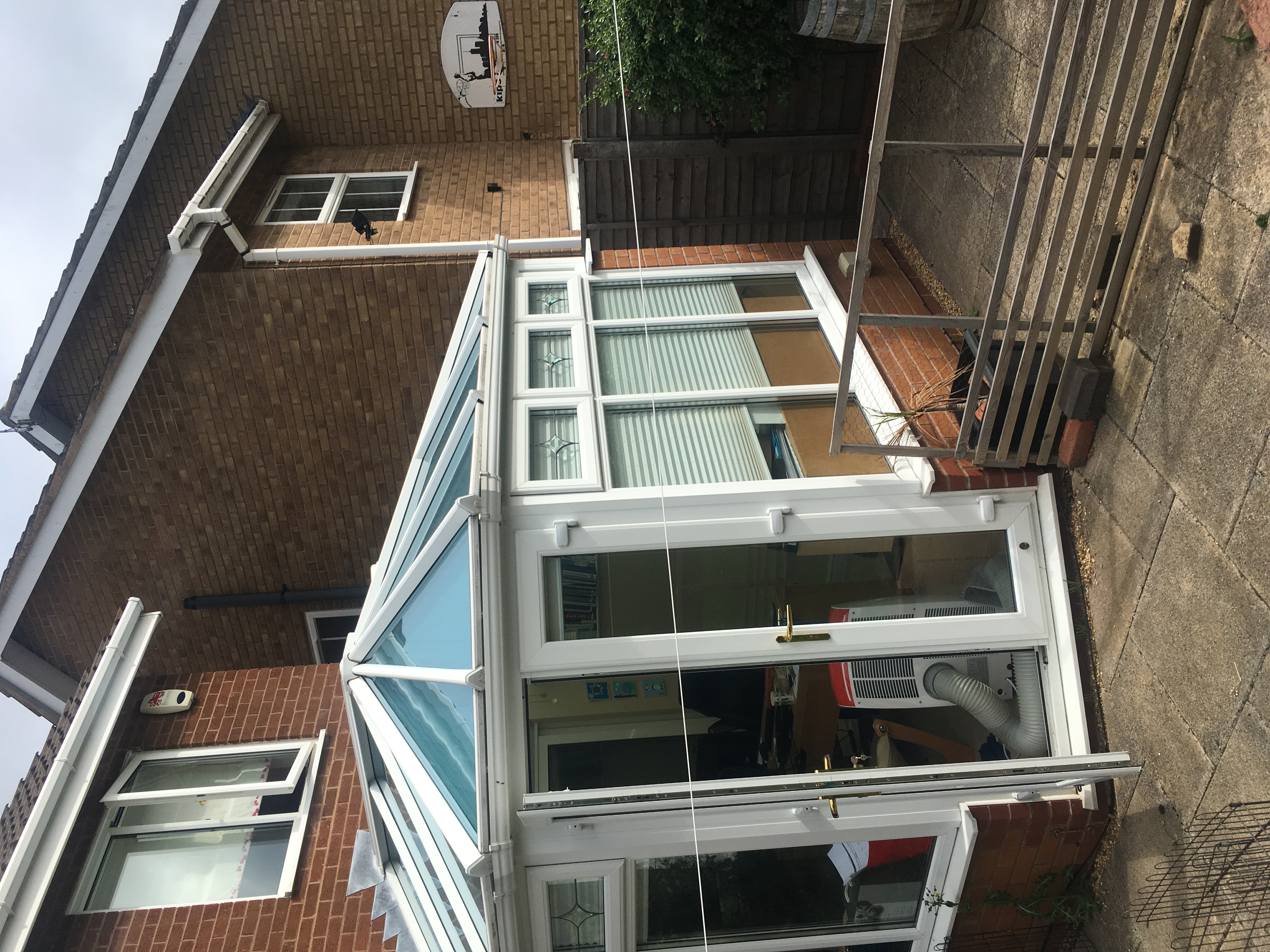 The Modern Benefits of Replacement Conservatory Roofs
Fast to Fit
One of the things which pleasantly surprised our client on this project was how quickly we were able to install the Ultraroof. We think, after speaking with them, this was due to past experience with their initial conservatory installation. We were happy to set the record straight and showed them how much cleaner and prompt a roof replacement can be when compared to a total conservatory installation.
This is particularly true with Ultraframe, who have built their roofs to be both durable and lightweight, making it a very straightforward process of installation.
Thermally Efficient
A common issue with older conservatories is that they can lack or lose thermal performance over time. This was partly true for our clients here as they felt that their space was sometimes too hot in the summer and too cold in the winter.
Fortunately, their existing thermal performance was not too poor however early mornings still made the space feel colder in the mornings which was not helped by the amount of glass in this space making the room feel too open. Our clients felt there must be an effective middle ground between light transmission, thermal performance and making the room 'cosier'.
Their new Ultraroof has succeeded in their eyes to not only make the room feel more thermally efficient but also actually increase its performance. Their roof now produces U-Vales as low as 0.16, the thermally insulated columns help maintain heat retention and ventilation just beneath the optional cornice, which helps prevent overheating.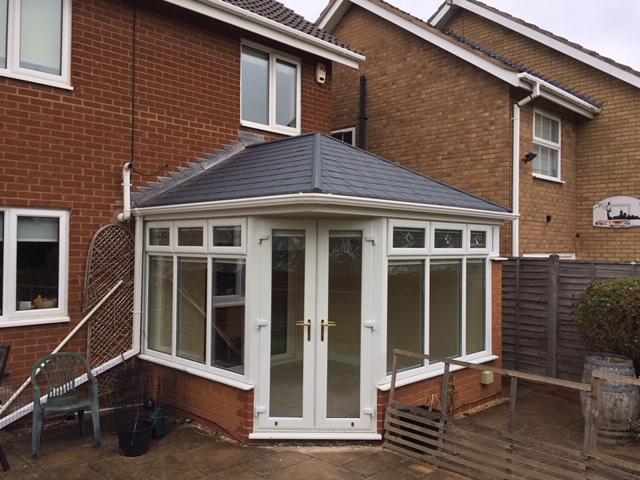 More Than a Conservatory
One of the main motivators for our clients was to have their conservatory feel more like part of the rest of their home and we feel that we have been able to achieve that with them. By enclosing the roof and going with a tiled option they have been able to complement the existing external aesthetic of their home while creating a warmer feeling interior.
The internal pelmets which came as standard with their Ultraroof have been used to not only better insulate the room but also have fit several lights to provide a more homely feel to the space. The interior is also encumbered by any support beams or tie bars as Ultraroof is so durable it does not require one for a conservatory of this size.
Conservatory Roof Replacement Prices
If you are at all considering a conservatory roof replacement for your own home or simply wish to learn more about what we offer, we encourage you to get in touch with our team today. You can contact us via our online form and a member of our team will get in touch to answer any questions you may have.
If you'd rather speak to a professional over the phone you can always call us on 01926 754044 or apply for a quote direct using our online quoting tool today.