Our client is ecstatic with their replacement conservatory roof installation. They are overjoyed that they can finally use their conservatory once again thanks to our Livinroof conservatory update.
Product:
Location:
Brand:
Livinroof Replacement Roof
Shepshed
Ultraframe
Conservatory Roof Upgrade
Our client was looking to renovate their existing conservatory with a replacement roof. We helped revitalised their extension by breathing new life into their conservatory with a modern addition. Our client is now able to reclaim their outdated conservatory thanks to our conservatory replacement roof.
Instead of purchasing a whole new extension again, our clients opted for a much smarter and cost-effective option. Our roofs can effectively reinvigorate any outdated extension thanks to their modern benefits.
Our client is now able to enjoy their extension again at a fraction of the price of a brand new conservatory whilst still being able to enjoy all the modern benefits.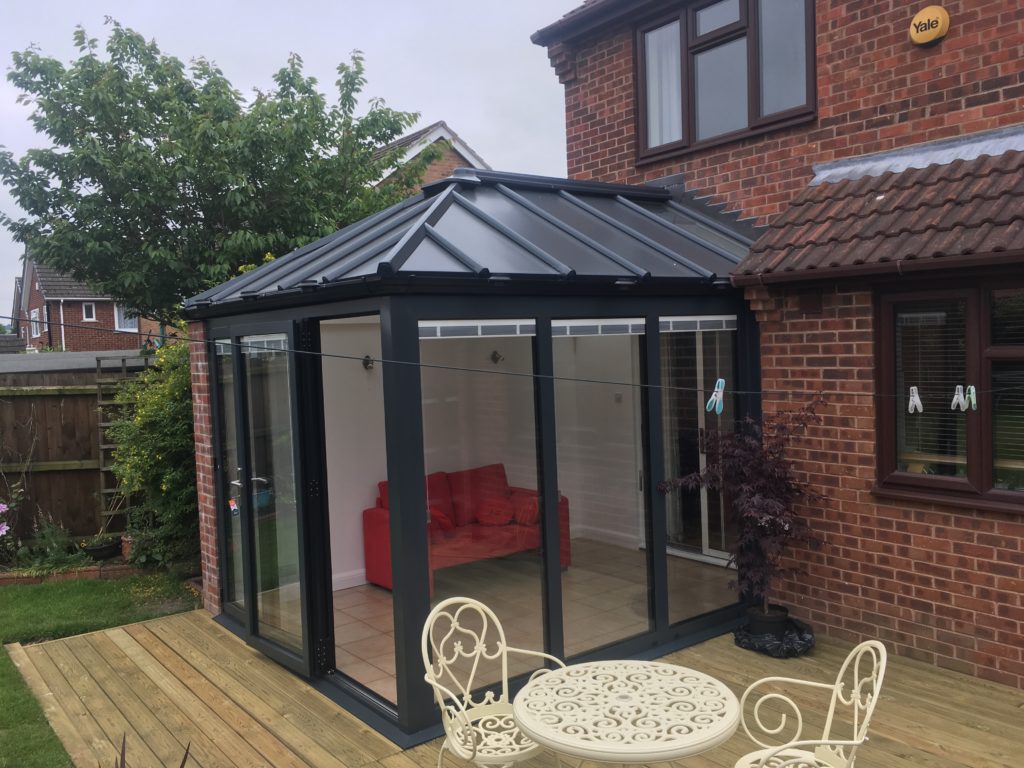 Benefits of Replacement Conservatory Roofs
Thermal Performance
A common issue with many outdated conservatories, orangeries and extensions is that they lack consistent thermal performance. This means that an older design of an extension can often allow cold and hot air to seep into your home. This creates an incredibly hot and cold interior temperature – making the conservatory, orangery or extension very uncomfortable to reside in, almost becoming inhospitable for about 50% of the year. A replacement roof, however, can easily rectify such an issue. Thanks to the modern glazing and precision engineered materials utilised in their design, our replacement roofs can bestow amazing thermal efficiency to outdated extensions, making them usable throughout the entirety of the year.
Inherently Robust
Another issue with outdated designs of extensions is their lack of security. Home security is incredibly important to us, as it is an ever-present concern for all homeowners. The desire to feel safe and secure within your own property is completely understandable, which is why we delivered an increase in security for our clients. Our replacement roofs are made from high quality materials; as such, they are incredibly resistant to excessive physical force. Capable of withstanding the very harshest climates, such as heavy rain, snow, hail and strong winds, homeowners like our clients will remain safe and secure.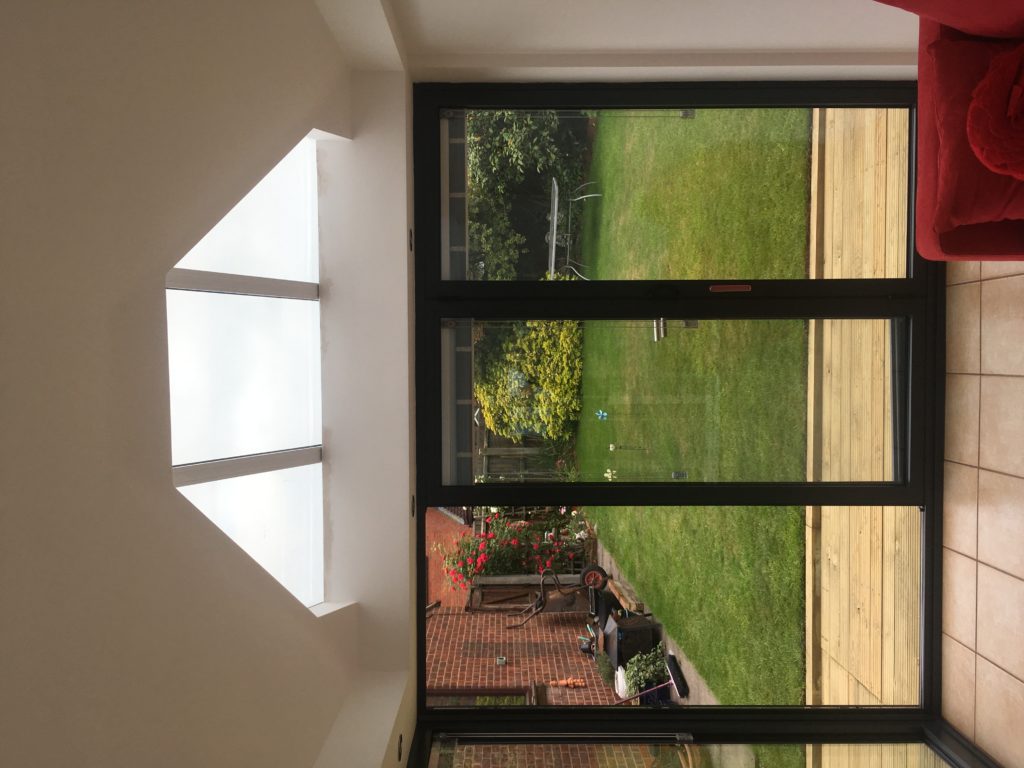 Customisation Options
Our replacement roofs have been designed and built to offer flexible customisation options for our valued customers. Designed to be compatible with any style and aesthetic of the building, our roofs can bring newfound life to any conservatory, orangery and extension regardless of their architectural style. Choose from our wide range of additional hardware options to make your conservatory look and feel unique. These include our array of glazing options and thermally efficient configurations, such as our super-insulated columns.
Low Maintenance
Updating your conservatory, orangery or extension roof does not mean you will have to constantly check for newfound issues, cleaning or regular upkeep. Our replacement roofs have been designed and built to be self-sufficient and long lasting. This means that homeowners like our client can enjoy their replacement roof's benefits with minimal maintenance. A simple wipe down with a damp cloth every now and again is all you need to ensure that your replacement roof looks and performs like new.
Conservatory Roof Replacement Prices
If you would like to learn more about our conservatory roof replacement services, get in touch with the Fox Windows & Doors team today. Simply send us a message via our online contact form, and a member of our team will get back to you. We will be happy to answer any queries you may have.
Alternatively, you can try our online quoting tool to get a free and instant quote on replacement roofs.