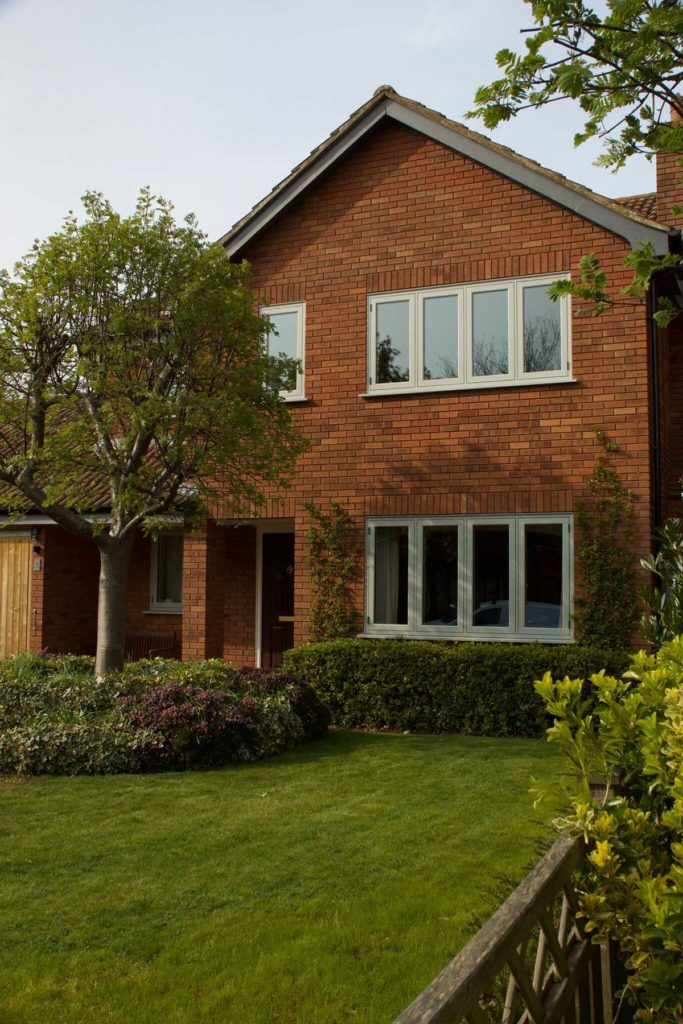 Mr & Mrs Penton from Leamington Spa are really pleased with their brand new Residence 7 replacement windows. The Painswick Grey shade and dummy butt hinges have added modern appeal to their estate home. We listened to their ideas and helped to completely transform their property.
Product:
Location:
Brand:
Window Replacement
Leamington Spa
Residence 7
Replacement Windows Fitted in Leamington Spa
Our clients Mr and Mrs Penton wanted to update their windows in their Leamington Spa estate home. They opted for windows from our Residence 9 collection, providing their home with brand new windows that combine modern design with excellent practical functions.
Working closely with our clients, we designed a bespoke window replacement that suited their specific window needs. Mr and Mrs Penton opted for a Painswick Grey shade and dummy butt hinges that were the perfect choice for their Leamington Spa property.
The windows were replaced with Residence 7 windows, a range that offers excellent thermal performance, superior security and contemporary design. Having carefully listened to our client's specific window requirements, they are incredibly happy with their new replacement windows.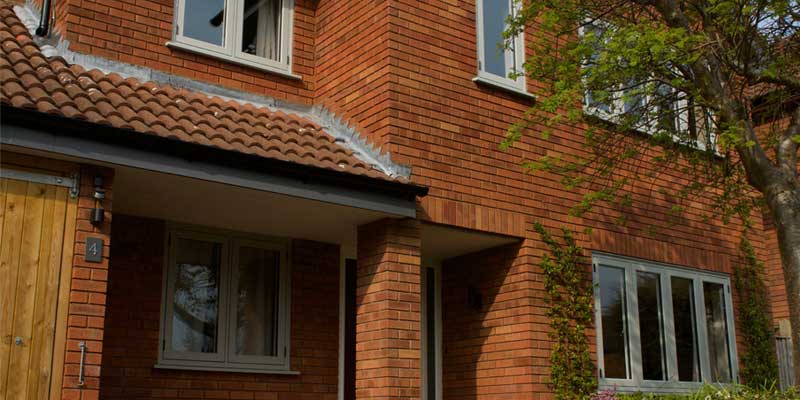 Benefits of Residence 7 Replacement Windows
Incredible U-Values
Our Residence 7 replacement windows have been designed to create a home that is well insulated with excellent thermal performance. Once the installation process is complete, your new replacement window could achieve a U-value of 0.8. During the colder months of the year, your home will be warmer and more comfortable. Your energy bills will be reduced, saving you money, while also helping to reduce your carbon footprint.
Low-Maintenance
Once your new Residence 7 windows have been installed, they will require very little maintenance from you. Manufactured using modern materials and technologies, your R7 windows will retain its contemporary characteristics and stunning aesthetic long after it has been installed. You might have to wipe down your windows with a damp cloth, but that is all that you will be required to do to maintain the upkeep of your newly fitted residence 7 windows.
Modern Technology
Fox Windows and Doors windows are built using high-quality materials and modern technologies to ensure that every customer is provided with an R7 window that complies with building regulations as well as the style of your property. Whether you live in a period property, heritage site or new build, your new Residence 7 windows will deliver a high standard of performance without compromising on its stunning design.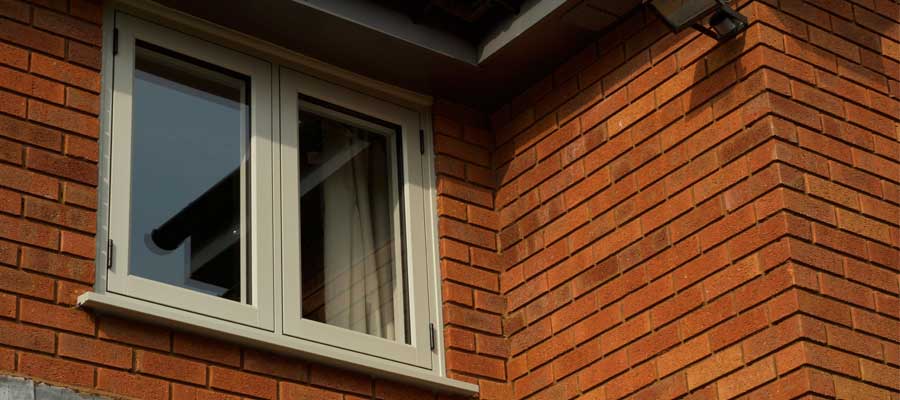 Benefits of Replacement Windows
Contemporary Design
When turning your house into a home, the aesthetic needs to match the style of your personal tastes. All our replacement windows are available in a range of colours, finishes and materials with additional glazing options to help you generate a completely bespoke replacement window that is unique to you and your property.
Prompt Installation
Fox Windows want to provide each and every customer with the best experience possible. Our expertly trained team will work closely with you to help bring your replacement window requirements to life. Once the planning process is complete, our highly-trained installers will be on hand to deliver and install your new windows promptly and efficiently with minimal disruption to your daily schedule.
Optional Secondary Glazing
By opting for secondary glazing for your new replacement windows, your property will benefit from reduced heat loss, reduced noise levels and improved security. Maintain the character of your property while benefiting from the amazing features secondary glazing has to offer.
Window Replacement Prices in Leamington Spa
Mr and Mrs Penton are extremely happy with their new Residence 7 replacement windows. The sturdy structure and excellent levels of insulation will provide their Leamington Spa home with excellent thermal efficiency for many years to come.
For more information on our range of replacement windows, and our Residence 7 collection, get in touch with us today by calling us on 01926 754 044. Alternatively, you can fill out our online contact form if you have any queries regarding your replacement window or Leamington Spa double glazing project.
Want to replace your windows, but unsure of the cost? Use our online cost calculator to get an instant estimated quote on your bespoke replacement windows.
Take a look at our gallery below for more images on our recent project in Leamington Spa.
Click on an image to enlarge